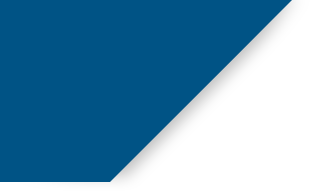 Donoghue Forlines
Tactical Income Fund
Ticker:  PWRIX • PWRCX • PWRAX
Fund Goal
The fund's primary investment objective is total return from income and capital appreciation. It has a secondary objective of capital preservation. We find income opportunities across the three major asset classes – global fixed income, global equities and alternatives. We believe this orientation is critical to both short- and long-term investment success.
Potential Benefits
Seeks high current income and preservation of capital during market declines
Invests in ETFs across asset classes, primarily  fixed income and to a lesser extent equities  and alternatives
Tactically manages risk and opportunity with a longterm global macroeconomic view
There is no guarantee that any investment strategy will achieve its objectives, generate profits or avoid losses.
Portfolio's 4 Fundamental Principles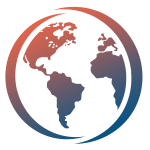 Global Allocation
Global diversification across asset classes seeks to reduce portfolio risk and volatility by limiting exposure to individual risk factors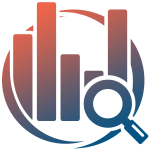 Fundamental Analysis
Forward-looking risk assessment through fundamental analysis seeks to anticipate market events and trends rather than reacting to them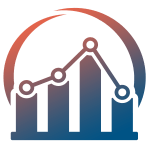 Tactical Management
The Fund seeks to adapt to evolving risks and opportunities, rather than switching quickly between assets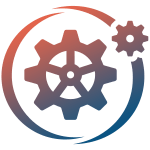 Risk Management
All Donoghue Forlines portfolios have the ability to raise cash or short-term Treasuries to help reduce the risk during volatile market downturns
Represents the percentage increase/decrease in the net asset value from the prior trading day.
Performance for periods less than one year is not annualized.
The maximum sales charge for Class A Shares is 5.00%. Class A Share investors may be eligible for a reduction in sales charges.
Inception date of the Class A & I shares is September 14, 2010 and November 25, 2014 for Class C.
The performance data quoted here represents past performance. Current performance may be lower or higher than the performance data quoted above. Past performance is no guarantee of future results. The investment return and principal value of an investment will fluctuate so that investor's shares, when redeemed, may be worth more or less than their original cost. The Fund's total annual operating expenses is 1.87% for Class A shares, 2.62% for Class C shares, and 1.62% for Class I shares. Please review the fund's prospectus for more information regarding the fund's fees and expenses. For performance information current to the most recent month-end, please call toll-free 877-779-7462.
Keys to Our Approach
Donoghue Forlines Tactical Income Fund is designed for those looking to find income and believe their investment also needs to be managed to try to mitigate market risks.
Donoghue Forlines believes that diversifying assets globally while actively managing exposure to all three major asset classes: equities, fixed income, and alternatives is critical to both short- and longterm investment success for global strategies.
This strategy combines a tactical and strategic top-down macro approach to asset allocation.
The Donoghue Forlines Tactical Income Fund invests in liquid, exchange-traded funds (ETFs) based on a longterm secular view with tactical positioning during the shorterterm business and credit cycles.
The fund does not short or use levered ETFs.
Asset Allocation Ranges1

Fixed Income
0-100%
Equities
0-20%
Alternatives
0-40%
Class A Shares
Class C Shares
Class I Shares
Cusip Number:
66537V 294
Cusip Number:
66537V 286
Cusip Number:
66537V 278
Ticker:
PWRAX
Ticker:
PWRCX
Ticker:
PWRIX
Fund Assets*:
$4.7MM
Fund Assets*:
$1.3MM
Fund Assets*:
$53.0MM
| | Class A Shares | Class C Shares | Class I Shares |
| --- | --- | --- | --- |
| Min. Investment | $1,000 | $1,000 | $10,000 |
| Subsequent Min. | $100 | $100 | $0 |
John A. Forlines, III • Jeffrey R. Thompson • Richard E. Molari • Nick Lobley
Investment Advisor to the Fund
Donoghue Forlines, LLC is a tactical investment firm that has specialized in risk-managed portfolios since 1986. Our tactical strategies are based upon rigorous analysis of decades of historical data. The Donoghue Forlines Funds utilize technical indicators to recognize shifts in market momentum and uses proprietary tactical signals to help mitigate losses in down trending markets and potentially offer strong client-centric risk-adjusted returns over a full market cycle.
Prospectus & Account Questions
Marketing & Sales Questions